New vision for Youngstown advances; old challenges hinder progress
By ANGIE SCHMITT
VINDICATOR STAFF WRITER
Key Concepts
The principles of Youngstown 2010
√ Accept that Youngstown is a smaller city

Use the city's land bank to redistribute urban property.
Direct development toward stable neighborhoods and business centers.
Promote regional cooperation.
Streamline local government.
√ Define Youngstown's role in the regional economy.

Link YSU's teaching to the needs of the Valley.
Assist small business.
√ Improve Youngstown's image and enhance the quality of life.

Preserve historical structures.
"Re-energize" downtown.
Clean and enhance access to the Mahoning River.
Reduce blight.
Improve neighborhood safety.
Address racial divisions.
√ A call to action.

Identify clear and specific goals for the plan.
Create a checklist of targets that can be achieved by 2010.
Set up a committee to continuously monitor progress.
Source: Youngstown 2010 citywide plan
YOUNGSTOWN — Six years ago, they said the Youngstown 2010 plan could change the city's fate.
Blight could be converted to park space, industrial graveyards into wetlands. Despite the loss of half its population, the city could repair its landscape and restore quality of life to those who remain.
That concept resonated with broad segments of the community. It drew area residents to planning meetings as many as 1,300 at a time. And it helped make the city's community development director, Jay Williams, its youngest and first black mayor.
Then, in rapid succession, Youngstown 2010 was featured on the pages of USA Today, The Wall Street Journal and The New York Times.
Still, in 2008, the gulf runs wide between 2010 believers and cynics.
2010: Clark Family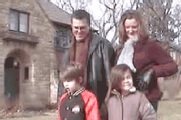 Video
Clark Family on the Youngstown 2010 plan and their relocation to Youngstown.
The 2010 plan and the birth of the Williams administration was what inspired North Side resident Tyler Clark to return to the city from Arizona. Today, the IT consultant is rearing his young family on Fifth Avenue and keeping a Web blog to chronicle the city's rebirth.
"We'd been thinking about it for a while," said Clark. "We really did feel like there was a renaissance happening and we wanted to be part of it."
2010: Abdul Harris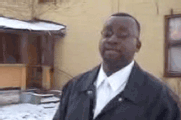 Video
Abdul Harris talks about 2010 while in his neighborhood, on the east side of Youngstown.
But to East Side resident Abdul Harris, the 2010 plan was little more than a campaign slogan for a political regime that's failed to deliver on its promises. Crime makes life nearly unbearable in his neighborhood.
"It's a war zone here," said Harris, a special education teacher at Eagle Heights Academy. "We can't even play in the yard without people coming across ... rat-a-tat-tat."
Now, two years remain until 2010, and the city is well into the implementation phase of the plan. The Youngstown 2010 plan has brought the city national acclaim and reshaped its highest offices.
But with two years till 2010, will Youngstown be more like the city of Clark's dreams, or remain Harris' nightmare?
There is no convenient yardstick for measuring the city's current conditions against the promise of 2010.
Early on, consultants recommended establishing a checklist of achievable objectives. They advised appointing a citizens group to monitor and direct progress.
To date, none of that has occurred. City leaders have been operating without a specific 2010 budget or road map since the beginning.
That doesn't mean Youngstown 2010 isn't progressing, Williams said.
One of the most dramatic examples of the 2010 plan's "shrinking city" concept in action is the progress of the city's demolition program, he said.
Demolition crews have leveled nearly 1,000 blighted buildings in the city since Williams took office two years ago. By the year 2010, nearly twice that many will have been razed, he said.
"We've taken down more dilapidated structures in the last couple years than we have in the last five or six years combined," Williams said.
The city has been focusing on highly visible blighted properties, those at major thoroughfares and those near churches and schools. A $1.5 million annual demolition budget has also allowed the city to attack some of its biggest offenders — large, commercial buildings, said Demolition Supervisor Mike Damiano.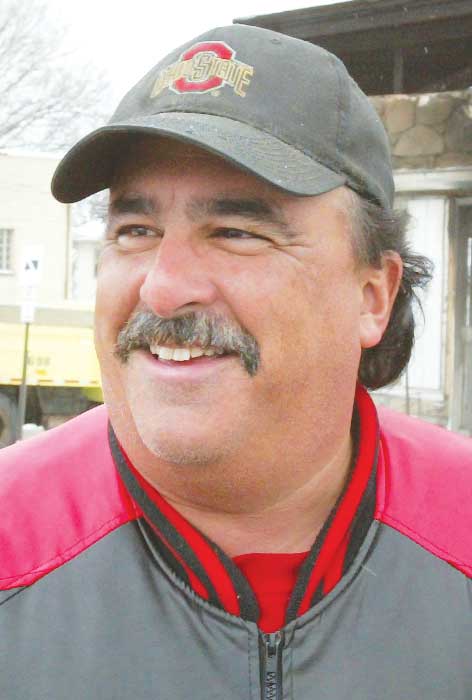 Photo
2010: Mike Damiano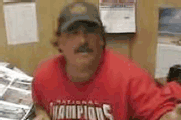 Video
Mike Damiano on building demolitions.
"I've always looked at these things and thought, 'Man, I'd like to take those things down,'" Damiano said. "[Last] year, we got it done."
Planners hoped blight reduction would reduce crime and restore neighborhood pride.
South Side resident Mary Hunt, for one, is grateful for the effort.
The 74-year-old says she had gotten used to being awakened by the sound of gunfire. Then, the city tore down several problem buildings on her block.
"We've been getting less of that," she said. "They seem to be making progress."
$100M downtown renewal
The city's grand plans are being realized, as well, in the streets of downtown, said Williams.
Regional Chamber Vice President Reid Dulberger said he hardly recognizes the downtown that greeted him when he moved here in 1991.
"It was in deplorable condition," he said. "When you drove down the street, you had a sense of a ghost town."
Now, the city is advertising the area as an arts and entertainment destination. More than $100 million in new investment has taken root downtown in the last 10 years, including the Chevrolet Centre, a new federal courthouse and the Youngstown Business Incubator.
The results are apparent to Joe Cassese, whose family owns the restaurant Cassese's MVR.
Situated on the northeast edge of downtown, the restaurant has undertaken two expansions in the last 10 years to accommodate increasing demand, said Cassese.
"You definitely see a whole new group of people coming to the downtown area," he said.
Next stop: neighborhoods
Now the city is turning its sights toward its long-neglected residential areas.
City Planner Anthony Kobak has identified 127 distinct neighborhoods in the city. Last year, he set off on a mission to develop an individual revitalization plan in each one.
Kobak began with six hand-picked neighborhoods, drawing on residents to participate in their community's rebirth. Just before the new year, he finished his first plan. He calls the cluster of houses nestled between Fellows Riverside Gardens, Mill Creek Park and Mahoning Avenue "The Garden District."
The effort to revive Youngstown's neighborhoods is a timely one, according to Joel Ratner of the Wean Foundation.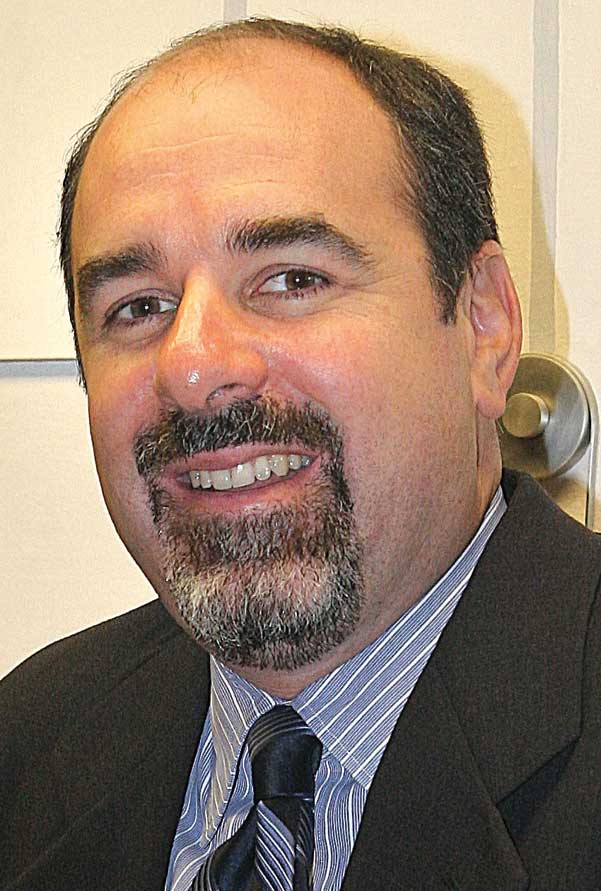 Photo
The $90 million charitable foundation has identified urban neighborhood revitalization as the most pressing issue facing the Youngstown-Warren metropolitan area, Ratner said. The foundation recently announced a homeownership grant program for Youngstown and Warren.
"A healthy city means healthy neighborhoods, and a healthy neighborhood means there's houses and there's people living in the houses," Ratner said. "It's hard to create an atmosphere for positive urban change if there's only one person who lives on the street anymore."
But Kobak has few resources at his disposal, and he's counting on city residents to implement the improvements he suggests.
Meanwhile crime continues to plague city residents in many areas. Despite efforts such as the zero-tolerance policy — which the mayor spent $1.5 million for in 2007 — the murder rate hit a nine-year high of 39.
Crime is a constant concern for Warriors Inc. Director Joe McGeorge, who operates a community center and day care on Market Street on the South Side.
"Even at a day care, I've had to put security here," he said. "I know that the mayor has his hands full, and he's doing a good job, but it's out of control, really."
Job losses stymie success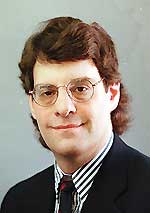 Photo
The 2010 vision is also contending with continuing economic uncertainty.
Since 2000, as many as 24,000 jobs were eliminated in the Mahoning Valley, according to the chamber's Dulberger. The area was hit especially hard in 2006, when job losses at WCI Steel, General Motors and Delphi totaled nearly 5,000.
For more than seven years, the Mahoning Valley has been suffering the ill effects of a national recession, from which the rest of the country has long since recovered, said Dulberger. The area's economy still depends heavily on manufacturing, said Dulberger, and manufacturing, as a sector, is on the decline.
When U.S. Census rankings were announced for 2006, Youngstown plummeted to the poorest midsize city in the country, with a median income estimated at $21,000.
It's critical that the region adjust to a more technical, information-based economy, said Dulberger. More Mahoning Valley students need to earn college degrees, particularly in math and science. Operations such as the Youngstown Business Incubator need further investment, he said.
"The community has to change and evolve," he said, "and has to prepare itself to compete in a very different market."
Looking beyond 2010
City planners say one thing is certain: Youngstown isn't going to look like Palm Beach by the year 2010.
Planners maintain that the year 2010 is merely an arbitrary date, chosen because it symbolizes the results of the next census. At that point, said Williams, the city will begin the planning process again.
"This isn't one of those panaceas or silver bullets," Williams said. "This is a long, toilsome process."
However, by 2010, Williams said he's hopeful, Youngstown's homicide rate can be reduced 30 percent. By that time, he expects, more buildings will have been demolished than in the decade prior. He hopes to have an active landlord registration program in place, ridding neighborhoods of slumlords and negligent tenants.
"This is all about trends," said Williams. "When you think about a city on an uptick or on a decline, very few of these things happen overnight."
City leaders say that perhaps the most remarkable result of 2010 is the sense of hope and optimism it has restored in the community.
Now, a generation of Youngstown residents, like Arizona-transplant Clark, is hoping to reclaim downtown and make it their own. Elsewhere, residents have launched groups such as Treez Please and Streetscape to help beautify the city. Nonprofit group Wick Neighbors is planning a $100 million retail-residential development near downtown.
"People have to feel optimistic and hopeful in their community," said Williams. "That's part of how you measure the success."
But all of this could leave residents feeling let down if the plan does not produce tangible results, said Terry Schwarz, a planner with Kent State University's Cleveland Urban Design Center.
"It's a tremendously hopeful sign that the citizenry is so engaged," said Schwarz.
But it's critically important that the effort produce some sort of tangible result.
"If not, cynicism will set in quickly," she said.
aschmitt@vindy.com