Suspect plans to plead innocent after indictment in deadly arson
The indictment contains three types of death specifications.
By PETER H. MILLIKEN
VINDICATOR STAFF WRITER
YOUNGSTOWN — The lawyer for the teenager charged with setting the fire that killed six people last week in an East Side house said his client, who faces the death penalty, will plead innocent today to all charges in the 29-count indictment against him.
East Side Fire Indictment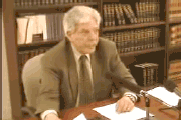 Video
East Side Fire Indictment
A Mahoning County grand jury returned the indictment Thursday against Michael A. Davis, 18, of 817 Bennington Ave., in what authorities call the largest mass murder in the city's history.
Davis is to be arraigned at 1:30 p.m. today before Judge Timothy E. Franken of Mahoning County Common Pleas Court. Davis' lawyer, Martin E. Yavorcik, said he believes Davis will be brought to court to be arraigned in person, not by video from Mahoning County Jail, where he is being held in solitary confinement without bond.
"I have concern that the fire occurred, and two hours later, they had the [alleged] culprit confessed and case closed — nothing else to talk about," Yavorcik said. He added that he is unaware of any witnesses who say they saw Davis set the fire.
Yavorcik said he would aggressively defend Davis. "We're going to plead not guilty, and we're going to fight like hell," he added.
"I think that this case is progressing very well," said Paul J. Gains, county prosecutor, who declined to be specific about the investigation.
"These young people have got to be made to realize that there are consequences for these actions, and in this case, these are the most serious of consequences," Gains said. "I'm hoping that some of these people think before they act."
The aggravated murder counts name as victims Carol Crawford, 46; her daughter, Jennifer R. Crawford, 23; and Jennifer's four children, Ranaisha, 8, Jeannine, 5, Aleisha, 3, and Brandon, 2, all having perished in upstairs bedrooms. An accelerant was ignited on the porch sometime after 5 a.m. Jan. 23 at 1645 Stewart Ave., fire investigators said.
Services for the victims will be at 10 a.m. Saturday in New Bethel Baptist Church, 1507 Hillman St., where friends may call one hour before services. Calling hours will also be from noon to 7 p.m. today at L.E. Black, Phillips and Holden Funeral Home, 1951 McGuffey Road.
Death specifications saying that there were two or more victims and that the murders were committed during the commission of another felony, namely aggravated arson, were added to the aggravated murder counts.
A death specification that the victims were under age 13 was added to each of the aggravated murder counts pertaining to the children.
Davis is 18 years and 1 month old. Eighteen is the youngest age at which the death penalty can apply in Ohio, Gains said.
If he isn't sentenced to die, Davis faces a potential life prison term if he's convicted of any of the aggravated murder counts. The options would be 25 years to life, 30 years to life or life without parole, said Gains, who plans to try the case himself.
The aggravated arson counts each carry a three- to 10-year prison term upon conviction.
The indictment included an aggravated arson count for each of the six deceased victims, one for each of the five people who escaped from the burning house, and one for each of eight firefighters injured at the scene.
One firefighter required five stitches, and the others suffered sprains and strains, Gains said.
A source has said a dispute over a stolen cellular phone was the motive for the arson. An AT&T cell phone was logged in as evidence at the police department Monday.
Gains said he will oppose setting any bond for Davis because of the seriousness of the charges and because he considers him a flight risk.
But Yavorcik denied that his client is a flight risk and said he'd seek a reasonable bond because his client is presumed innocent until proven guilty. Davis' family "has very limited means," so it's not realistic for the family to meet a six-figure bond, Yavorcik said.
Yavorcik said he'll seek a mental competency evaluation for Davis and that he'll likely seek to move Davis' trial to another county because of the pretrial publicity it has received.
Gains said whether the trial has to be moved will be determined during jury selection. If 12 unbiased jurors and four unbiased alternates can be found here, the case will be tried here, he said.
Yavorcik said he was disturbed that Gains, who is running for re-election, called a Thursday afternoon news conference on the death-penalty indictment against Davis, who Yavorcik said may be mentally retarded. Yavorcik said he doesn't remember Gains holding a news conference concerning any of several other pending death-penalty cases here.
"It's a tragedy that this act occurred. I honestly wish that I was not here," Gains said during the news conference. "My heart goes out to the Crawford family. ... This young man has certainly hurt his own family, too," Gains said of Davis.