Fitzgerald Toussaint's RB has faith in Michigan, coach
Liberty's Fitzgerald Toussaint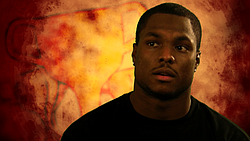 Video
Liberty Vs Lakeview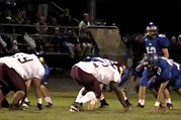 Video
Blitz High School Football: Week 7
Hubbard Vs. Liberty

Video
Blitz High School Football: Week 8
Before he became one of the most electrifying running backs in the area's history, Fitzgerald Toussaint was just a 6-year-old couch potato.
"My mom's boyfriend said, 'Get off the couch. It's time to do something with yourself,' " Toussaint recalled.
So, he took Toussaint to the football field.
"When I saw them playing, I was kind of scared," Toussaint said. "I was basically paying attention to the sandbox. Eventually, I got into it."
Toussaint was always the fastest kid around, but he only played defense in little league for the North Side Knights, then shifted to tight end in middle school.
His freshman year at Liberty, he started playing tailback. By his junior year, the recruiters came calling — first Illinois, then a host of others — and last spring he committed to the University of Michigan.
Despite the Wolverines' struggles, Toussaint hasn't wavered.
"Coach Rich [Rodriguez], this is his first year and he has a long way to go," Toussaint said. "The team is going to be good."
Toussaint ran for more than 2,000 yards during the regular season this fall, leading Liberty to the playoffs and earning Division III offensive co-player of the year honors.
He was one of the team's leaders and credits his development to those who came before him, including previous Leopards such as Jonathan Wells (now at Miami, Ohio) and Ryan Gillum (Syracuse).
"Those guys taught me how to carry myself and how to work hard," he said.
More like this from vindy.com