---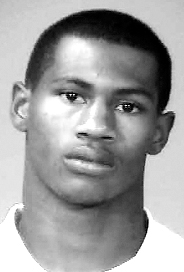 Photo
Mark Lett, 21, of Hadley Street, Youngstown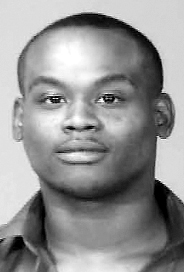 Photo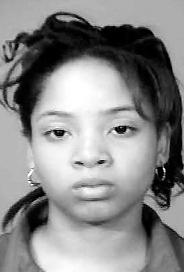 Photo
Alexandria Daniel, 18, of Maywood Drive, Youngstown
By JOHN W. GOODWIN JR.
VINDICATOR TRUMBULL STAFF
LIBERTY — Police have made more arrests in a credit-card scam that may affect dozens of local residents, and a few people who passed through the area.
Police arrested Mark Lett, 21, of Hadley Street, Youngstown, on Wednesday afternoon as he entered Girard Municipal Court for previous traffic violations. He is charged with felony misuse of a credit card and fraud. He is free on $50,000 bond and due back in court Wednesday.
Police also arrested Aaron Wright, 21, of Breaden Street, Youngstown, and Terrance Phillips, 21, of Mary Knoll Avenue, Campbell, after a traffic stop near Ravenna on Wednesday evening. Both men face felony charges of misuse of credits card and fraud. They are both being held in the Trumbull County Jail in lieu of $50,000 bond.
Police Chief Richard Tisone said Lett, Wright and Phillips were key players in an elaborate credit-card scam on customers at a local McDonald's Restaurant.
Tisone said Alexandria Daniel, 18, of Maywood Drive, Youngstown, who was an employee at the McDonald's Restaurant on Belmont Avenue, would accept a restaurant customer's credit card and copy all the personal information onto a hand-held card reader device. The group, he said, would then make duplicate credit cards at a later time and go on expensive shopping excursions.
Daniel was arrested earlier this week and charged with felony identification fraud and felony complicity to misuse credit cards. She is free on a personal recognizance bond and due back in Girard Municipal Court for a preliminary hearing Sept. 24.
Police initially located 15 people believed to be victims of the credit-card scam, but that number has grown since a story ran in The Vindicator on Thursday. Police filed more than 10 additional reports from possible victims.
One 25-year-old township woman told police she has noticed more than $1,400 in unauthorized charges at an area Wal-Mart on one of her credit cards. Another woman told police she has noticed unauthorized charges from various gas stations on her credit cards.
One 53-year-old Austintown woman told police she works directly behind the McDonald's Restaurant and uses credit cards for lunch at the business. She, too, has noticed numerous unauthorized charges on her credit-card accounts.
Tisone said police will likely find more victims and they are still looking for more cohorts in the scam. He said police are still looking for one key player and possibly several others who helped shop with the duplicated cards.
Police raided a home on Hadley Street in Youngstown the day of Daniel's arrest and found what is believed to be a stash of the items purchased with the duplicate cards, along with computer software used to make the duplicate plastic cards.
jgoodwin@vindy.com