Published: Sun, August 17, 2008 @ 12:00 a.m.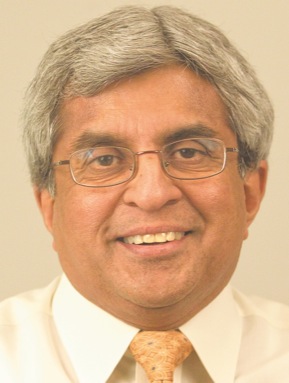 By Bertram de Souza (Contact)
There, he said it. Youngstown Mayor Jay Williams used the "S" word in a recent interview with The Vindicator. In discussing the financial health of the city-owned, $45 million Chevrolet Centre, Williams, whose life before politics was in finance, said that it would be untenable for city government to annually spend $750,000 to $1 million to indefinitely prop up the sports/entertainment facility downtown. In that context, the mayor opined, sale of the complex would have to be considered.
(Note to suburbanites who believe that such expenditure of public dollars is justified: The line to sign petitions for a county-wide tax dedicated to the operation of the Chevrolet Centre starts here!)
Williams should give further thought to the sale idea. No, this is not to suggest that the future of the center is so desperate that a collapse in the near future is inevitable. But, given Youngstown's financial challenges, it would be the height of irresponsible governance to keep draining up to $1 million from the general fund. Williams inherited a $12 million debt tied to the arena from his predecessor, George M. McKelvey, and must also come up with $200,000 a year for parking spaces in the privately owned parking deck.
So, here's a suggestion for the mayor. Contact the proponents of the $600 million casino/hotel facility that is to be built in Clinton County — if Ohio's voters say "yes" to the constitutional amendment on the November general election ballot — with the following offer:
"Give me a pledge in writing that you will buy the Chevrolet Centre and turn it into a casino if the city of Youngstown can no longer support it financially and I will change my anti-gambling position and publicly support your project."
Public support
Such a deal will bring the voters of Mahoning, Trumbull and Columbiana counties out in droves on Nov. 4 — not necessarily because they care that the city of Youngstown is imploding fiscally, but because a casino in this region has long had public support.
The $5 million that Mahoning County would get and the $4 million for Trumbull under MyOhioNow's revenue-sharing plan for all 88 counties is peanuts. Franklin County, which would be nothing more than a cow patch if state government weren't centered in Columbus, would get nearly $20 million.
And yet, the voters of Franklin County have consistently said "no" to casino-style gambling coming to Ohio. There is nothing to suggest that folks living in the conservative belt of the state have had a change of heart. They will again vote against the constitutional amendment this year.
Mahoning, Trumbull and Columbiana counties, by contrast, voted "yes" in 2006 — even though there was no revenue-sharing plan. Had the issue passed, video slot machines would have been placed in the seven horse-racing tracks in the state, and in two free-standing casinos in downtown Cleveland.
In 1996, the push was for riverboat casino gambling. Again, while the issue was rejected by a significant margin statewide, the loss in the tri-county area was comparatively small.
In 1990, Ohioans were asked to legalize casino gambling so a riverboat pilot project could be launched in Lorain by developer and auto dealer Alan Spitzer. Spitzer wanted to build a $300 million casino and resort on a 56-acre site on the Black River near Lake Erie.
Again, the Valley's support was evident.
History
Given this history, MyOhioNow cannot be blind to the role the region plays in garnering support for a gambling issue. Indeed, the selection of Clinton County for the casino/hotel complex means a drive for area residents of more than three hours through some of the most boring stretches of highway.
Area residents will not be bought for just a few pieces of silver — not when they have an easy drive to Mountaineer Racetrack and Casino and Presque Isle Downs and Casino near Erie.
The proponents of the casino resort in southwestern Ohio are projecting annual revenue of $800 million. Thirty percent of that total would be divided among the 88 counties based on population.
That's why the Mahoning Valley is getting shortchanged.
A commitment by MyOhioNow to buy the Chevrolet Centre (if and when the city is unable to prop it up financially) and turn it into a casino would certainly sweeten the pot.