Mayor decries Youngstown on dying cities list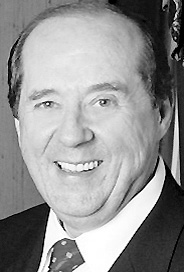 Photo
Regional Chamber President Thomas Humphries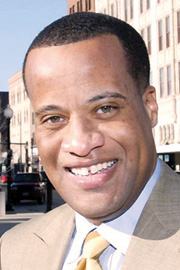 Photo
Youngstown Mayor Jay Williams
By HOLLY SCHOENSTEIN
YOUNGSTOWN — The city is among the top 10 fastest-dying cities in the U.S., according to a Forbes article published on the magazine's Web site Tuesday.
The article did not rank the cities in any particular order but did reference information collected by the U.S. Census Bureau for each city, including migration since 2000, total population change, unemployment rate for June 2008 and annualized gross domestic product growth.
Forbes' list of dying cities does not hold much meaning for Mayor Jay Williams, though.
"One list from someone who has not been to Youngstown and seen what is going on doesn't have much credibility with me," Williams said. "You can take data and have the data say anything you want."
But while Williams discredits the Forbes article, Regional Chamber President Tom Humphries said the city is among many urban centers across America that have been losing population; it has just been losing it at a faster rate.
"I didn't know that we would be in the top 10; that's disheartening," Humphries said.
"Our only hope is that we're at the bottom of the decline, and we hope to see it stabilize and turn around a little bit," he added.
Both Williams and Humphries pointed to the Youngstown 2010 project as evidence that the city has been attempting to turn its problems upside down.
hschoenstein@vindy.com
More like this from vindy.com