Ryan announces defense appropriations for Valley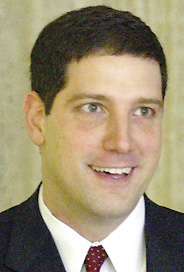 Photo
U.S. Rep. Tim Ryan of Niles
YOUNGSTOWN — U.S. Rep. Tim Ryan of Niles has announced an additional $10.5 million in proposed federal investment for the 17th Congressional District. The money is contained in the Defense Appropriations Bill, which passed through the full House Appropriations Committee on Wednesday.
The projects include a new Center of Excellence at Youngstown State University. The appropriations bill, however, must be considered by the full House of Representatives and the Senate, and requires the president's signature before it's official.
The Center of Excellence in Industrial Metrology and 3-D Imaging Research at YSU would receive $2 million. It will research and develop advanced manufacturing and imaging techniques in the Mahoning Valley.
Two other appropriations on the list of 13 would benefit businesses here in the Youngstown-Warren area. Syncro Medical Systems in Canfield would receive $1 million for developing a feeding tube for battlefield trauma patients. Ajax Tocco of Warren would receive $3 million for research and development of tactical metal fabrication systems.
"These investments will help make our community a leader in advanced manufacturing," Ryan said. "These initiatives will give us research and development money for cutting-edge products our military needs and to spawn commercial applications which will create jobs."