Published: Thu, February 6, 2003 @ 12:00 a.m.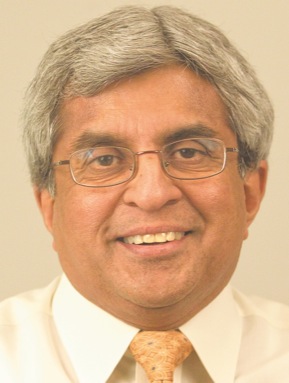 By Bertram de Souza (Contact)

There are two Ohioans on the powerful Committee on Transportation and Infrastructure in the U.S. House of Representatives and neither one is Tim Ryan, the Mahoning Valley's freshman Democratic congressman.
Surprised? You shouldn't be. Ryan's bid for a seat on the much-sought-after panel was a fool's errand. It's one thing to "reach for the stars" -- his words just hours before he was sworn in early January. It's quite another to think you can touch them.
Ryan's bid for the transportation committee assignment should be placed in the same file as the asinine suggestion from some of his supporters and at least one staff member that his election to Congress is the first step toward his eventual occupation of the White House -- as president, of course.
It's the file labeled, "Dumb and Dumber."
The two Ohioans on the committee are Steven C. LaTourette of Madison and Robert W. Ney of Clairsville. Both are Republicans and both have served in the House for several terms.
No strangers
Fortunately for the Mahoning Valley, LaTourette and Ney are familiar with the region. LaTourette's 14th District includes parts of northern Trumbull County and all of Ashtabula County. As for Ney, before redistricting, his 18th District included a portion of Columbiana County. Even though his current district does not take in Columbiana, the congressman, as chairman of the House Administration Committee, oversaw the operation of the 17th District office after James A. Traficant Jr., D-Poland, was expelled from the House. Traficant is now serving an eight-year sentence in a federal prison in Pennsylvania.
There are 41 Republicans and 34 Democrats on the transportation panel, reflecting the GOP majority in the House. There was intense competition for the vacant seats because members will be writing a major bill this year that will dole out billions of dollars to the states for highway and other transportation projects. They will also deal with federal buildings and green space preservation.
There were three openings for Democrats, which meant that the House Democratic leadership was lobbied intensely.
Why did Ryan think he had a chance? It may have been the words of encouragement he received from LaTourette. Or, he may have thought that the Democratic leaders would take into consideration the fact that his predecessor, Traficant, had served on the committee from 2000 to 2001. Traficant was removed from the committee after he stabbed the Democrats in the back and voted for Republican Dennis Hastert to be speaker of the House.
Traficant was expelled from the House last July after being found guilty in federal court of 10 criminal charges that amounted to using his public office for personal gain.
Had Ryan given some serious thought to his bid for a seat on the transportation committee, he would have realized that there just wasn't a strong enough political reason for the Democratic leadership in the House to give him, a freshman, such an important assignment.
The 17th District that Ryan represents -- it includes most of Trumbull County, the northeast portion of Mahoning and parts of Portage and Summit counties -- is so heavily Democratic that the chances of his holding on to the House seat are extremely good.
Ties to labor
In addition, given Ryan's strong ties to labor and the fact that his victory in last November's general election was the result of politics Valley style -- voters ignored a more qualified Republican candidate -- Democrats on Capitol Hill can rest assured that they have a true partisan. Therefore, there isn't any need to keep him happy or buy his loyalty.
Ryan will toe the party line -- his labor sponsors will see to it. Indeed, while he did not secure a seat on the transportation committee, he did get appointed to the Committee on Education and the Workforce, which was his second choice.
Labor unions are undoubtedly pleased because it means they will be able to count on his opposition to initiatives pushed by the Republican President Bush and the Republican controlled Congress that labor finds unpalatable.
Although Ryan is following in Traficant's footsteps by going to Congress with the strong support of organized labor, there is one major difference between the congressman and his predecessor: Traficant was able to tell the union leadership to take a hike without losing the support of the rank and file. Ryan doesn't have that kind of political clout. At least not yet.