Tributes for Today
View another day
WILLIAM R. ROONEY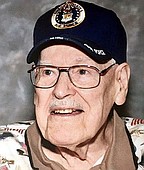 FESTUS, MO. – William R. Rooney, 92, formerly of Brookfield and of Youngstown, passed away late Sunday morning, Feb. 19, 2017, at Crystal Oaks Skilled Nursing Center in Missouri, after a long and fulfilling life.
William was born Aug. 23, 1924, in Youngstown, a son of the late Leo and Mary MacDonald Rooney, and lived in this area until moving to Missouri with his wife in May of 2010.
His beloved wife of 60 years, June M. Haupt Hendricks Rooney, whom he married Sept. 30, 1950, preceded him in death Jan. 14, 2011.
Bill was a 1943 graduate of Scienceville (North) High School in Youngstown. He loved his country, and after graduating high school, was proud to serve in the U.S. Army Air Corps during World War II. He served much of his military time in Europe, and was a radio operator aboard a B-26 bomber.
William was a sales and service technician for Remington-Rand Office Equipment, working through various company subsidiaries, including Trumbull Office Machines in Warren and Campbell Business Machines in Boardman. Mr. Rooney retired in 1989 from Unisys, after spending 47 years in the office equipment business. After retirement, he spent 12 years working with Pinkerton Security, from 1990 until 2002.
A Seventh Day Adventist, Bill enjoyed singing and was a soloist for several area churches. Music was very important to him and he also sang at weddings, funerals, and social events.
He was a member of the Ninth Air Force Veteran's Association and was a licensed pilot since 1945, enjoying his time in the sky.
Mr. Rooney loved his church, his family, and had a great love of dogs.
He will always be remembered for his warm heart, his big voice, and his firm handshake.
William leaves his daughter, Melody J. (Conrad) Weier of Youngstown; a granddaughter, Heather J. (Adam) Rowland; two great-grandchildren, Conner and Chloe Rowland; a sister-in-law, Elsie Rooney of Struthers; and many nieces and nephews.
Besides his wife, a brother, Everett P. Rooney; a sister, Phyllis Stacy; and a half brother, Kenneth Aiman, preceded him in death.
Family and friends may call from 5 to 7 p.m., Friday, Feb. 24, at Kinnick Funeral Home, 477 N. Meridian Road, Youngstown, where funeral services will take place at 11 a.m., Saturday, Feb. 25.
Committal services with military honors will follow at Petersburg Cemetery, where Mr. Rooney will be laid to rest next to his wife.
Bill's family suggests that anyone wishing to make a memorial contribution do so in his name to Praise Temple Church, 2131 Highway A, Fredericktown, MO 63645.
Please visit kinnickfuneralhome.com to view and share this obituary, and to send condolences to Mr. Rooney's family online.
---
ANNE LOUISE EVICK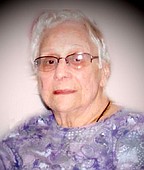 POLAND – Anne Louise Evick, 92, formerly of Youngstown, went to be with the Lord on Feb. 22, 2017. She died peacefully at Hospice of the Valley in Poland. She was surrounded by family and friends at the time of her death.
Anne Louise was born on Dec. 10, 1924, in Rural Valley, Pa. She moved to the Youngstown area in 1943, where she married William Evick in 1945.
Anne had two sons from the marriage, William H. Evick ll and Richard Paul (Jan) Evick, both of Austintown. She was a devoted and loving mother, grandmother and great-grandmother. Her grandson, William R. (Beth) Evick of Santa Barbara, Calif. and two great-grandchildren, Christian William Evick and Sydney Hayden Evick, both of Santa Barbara will miss her immensely.
Anne was preceded in death by her two older brothers, William (Bud) Lauster of Pittsburgh and Paul Lauster of Winona Lake, Ind.
Anne Louise worked in the central kitchen of the Youngstown School System for 30 years.
She was a member of the New Covenant Worship Center, 1900 Canfield Road, for over 30 years. Anne Louise loved reading her Bible daily.
She was an excellent cook and baker. Her apple pie was the favorite of all her family and friends. She was happiest when spending time with her family.
Interment will take place at Greenhaven Memorial Gardens, 3495 S. Canfield-Niles Road in Canfield.
There are no calling hours or services.
Memorial contributions may be given to Hospice House, 5190 Market St., Youngstown, OH 44512.
Arrangements are by the Lane Family Funeral Homes, Anstrom Chapel, 8387 Tod Ave. in Boardman.
Family and friends may visit www.lanefuneralhomes.com to view this obituary and to send condolences.
---
ROSETTA FLETCHER WINPHRIE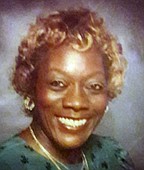 YOUNGSTOWN – Mrs. Rosetta Fletcher Winphrie, 74, departed this life on Thursday morning, Feb. 16, 2017, at Omni Manor Health Care Facility, after a lengthy illness.
She was the daughter of Rosie Lee Harrison Fletcher and Samuel Lee Fletcher Sr.
A memorial service will be held at the McGuffey Center, 1649 Jacobs Road in Youngstown on Saturday, Feb. 25, 2017, at 2 p.m.
She believed in God and knew where her strength came from.
She met her husband, Casper "Buck" Winphrie, and married at a very young age.
She was a hardworking mother who, in her early years, was employed by the Youngstown Board of Education for many years. She became a homemaker to raise her four children. She was then employed at Brentwood Originals and her last place of employment was with the Youngstown Metropolitan Housing Authority. She had an amazing green thumb and grew beautiful plants. She loved yard work, arts and crafts, cooking and attending social events in the community.
She leaves behind to cherish her memory, her four children, Tina Fletcher Raines of Warren, Victoria Winphrie-Joy (Julius), Mashell "Dee-Dee" Winphrie and Kenneth Winphrie, all of Youngstown; her grandchildren, Michael Raines Jr. of Akron, Rachel Raines of Westerville, Lamar "Tiheen" Winphrie-Adams, Jessica Mahone and Jessie Winphrie, all of Youngstown; and her siblings Shirley Anderson of Youngstown, Samuel Lee Jr. (Marlouise) of Fayetteville, N.C., Algern Fletcher of Baltimore, and Cynthia Fletcher-Crite of Memphis, Tenn. She also leaves nine great-grandchildren and a host of family and friends.
She was preceded in death by her husband, Casper "Buck" Winphrie; her sister, Juanita Fletcher; her mother, Rosie Lee Harrison-Fletcher-Miles; and her father, Samuel Lee Fletcher Sr.
"May she rest in peace."
Humbly submitted by the family.
---
JOHN FRANCIS GILLESPIE
LIVONIA, MICH. - John Francis Gillespie, 88, passed away peacefully at 9:39 a.m. on Sunday, Feb. 19, 2017, after a brief illness.
He was born in Youngstown, on Oct. 16, 1928, the son of Francis A. and Cecelia (Carroll) Gillespie.
He proudly and honorably served in the U.S. Marine Corps.
John made his career as a heavy steel fabricator, and later became part owner of Mahoning Valley Fabricators. He retired at the age of 57 and split his time between Youngstown and Fort Pierce, Fla. John later made his home in Florida, Niles, and then, Livonia.
One of John's greatest accomplishments was becoming a 32nd degree Shriner.
He enjoyed collecting guns and visiting ranges wherever he lived.
The greatest loves of John's life were his family, golf and football. He used to call himself a professional golfer, having spent so much time enjoying his favorite pastime during his retirement. Another pleasure of John's was coaching the Kirkmere Cleaners Little League football team. He was so proud when they went on to capture a city championship title in 1960.
John leaves behind his cherished children, Colleen J. (John) Webberly of Livonia and, John Gillespie of Brookfield; as well as his adored grandchildren, Taryn (Daniel) Mauti, Sean Scane, Brendan Webberly, and Austin Webberly; and two great-grandchildren, Anna and Dylan Mauti.
He was a devoted husband to his beloved wife, Kathryn Mitchell Gillespie, whom he married on Feb. 17, 1973, and who passed away on April 7, 2010.
A private memorial service will be planned by the family at a later date.
Burial will be at St. Stephen Cemetery.
"Our joys will be greater. Our love will be deeper. Our lives will be fuller. Because we shared your moment."
Arrangements by the Holeton-Yuhasz Funeral Home, 126 W. Park Ave. in Niles.
Visit holetonyuhasz.com to view this tribute and to send condolences.
---
DORSE LEE HALE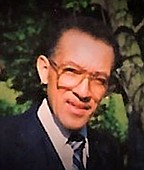 YOUNGSTOWN – Services will be held at 10 a.m. on Saturday, Feb. 25, 2017, at the Price Memorial A.M.E. Zion Church for Mr. Dorse Lee Hale, 80, who entered eternal rest on Thursday, Feb. 16, 2017.
Mr. Hale was born Nov. 9, 1936, in Leesburg, Ala., a son of Wiley and Gussie D. Finley Hale.
He was a graduate of East High School and attended some classes at Youngstown State University.
He was a member of the Idlewood Church of God, where he served as the Sunday school superintendent. He had been employed with U.S. Can Company and was a U.S. Army veteran.
He leaves to mourn his passing, but rejoice in his peace, his loving wife, the former Verline Reid, whom he married Jan. 21, 1967; three daughters, Lisa Harris of Waldorf, Md., Veronica (Patrick) Winfield of Fort Worth, Texas and Verdeana (Michael) Williams of Hampton, Ga.; his brother, Walter Hale of Youngstown; his sister, Barbara Caffey of Youngstown; nine grandchildren; and a host of nieces, nephews, other family and friends.
He was preceded in death by his parents and a sister, Betty Kyle.
Visitation hour will be Saturday from 9 to 10 a.m. at the church.
Arrangements entrusted to the L.E. Black, Phillips & Holden Funeral Home.
---
ROBERT D. KUNTZ
"Together Again"
SALEM – Robert D. Kuntz, 78, passed away Monday morning, Feb. 20, 2017, at St. Elizabeth Boardman Health Center, surrounded by his family.
Robert was born on Feb. 12, 1939, in Salem, a son of Ralph and Lucy (McMurray) Kuntz.
A 1957 North Lima High School graduate, he served his country in the U.S. Army for two years in Germany.
Robert worked for almost 40 years as the district manager for the Youngstown Vindicator.
He enjoyed fishing, playing bingo and going to Mountaineer, but most of all spending time with his family.
He leaves to cherish his memory, his daughter, Vicki Weimer and her husband, Chuck, of Lake Milton; his son, Dale Kuntz and his wife, Lisa, of Leetonia; eight grandchildren; and six great-grandchildren.
Robert was preceded in death by his parents; his first wife, Alfreda; his second wife, Judith; and his brother, Tom Kuntz.
A memorial service will be held on Friday, Feb. 24, at 11 a.m. at the Seederly-Mong & Beck Funeral Home, 154 S. Elm St. in Columbiana.
The family will receive friends at 10 a.m., an hour before the services at the funeral home.
In lieu of flowers, the family suggests that donations may be made in Robert's memory to the American Diabetes Association, P.O. Box 15829, Arlington, VA 22215, or the American Heart Association, P.O. Box 15120, Chicago, IL 60693.
The family has entrusted the Seederly-Mong & Beck Funeral Home in Columbiana with the arrangements for their loved one.
Family and friends are invited to visit www.seederly-mongandbeck.com to sign the guestbook or send private condolences.
---
PERRY A. MAY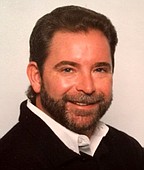 TAMARAC, FLA. - Perry A. May, 57, formerly of Poland, died Feb. 17, 2017, in the comfort of his home.
He was born Oct. 19, 1959, in Lincoln Park, Mich., son of the late Gerald and Dorothea Morris May.
Perry worked in tire sales for 40 years, and most recently, as sales manager for St. Lucie Battery and Tire in Florida. He enjoyed cars, music, golfing and going to the beach. He was an avid Miami Hurricanes fan and loved spending time with his family.
Perry was known as a wonderful friend to all and was always willing to open his home to family and friends without question. He was a wonderful host and will be deeply missed.
He leaves his wife, Pilar May; two daughters, Jennifer (Brian) Jenkins and Kimberlee (James) Shields; his son, Matthew (Amber) McDonald; brother, Matthew (Deana) May; three grandchildren, Lillee Shields, Liam and Aiden McDonald; nephew, Nathan May; and niece, Gianna May.
In addition to his parents, he was preceded in death by his stepson, John Paul Restrepo.
A memorial service will be held on Saturday at 11 a.m. at the Cunningham-Becker Funeral Home, 270 N. Main St. in Poland. Entombment will follow at Poland Riverside Cemetery.
Friends will be received prior to the service on Saturday from 10 to 10:45 a.m. at the funeral home.
The family asks that any memorial donations be made, in his name, to the American Cancer Society.
Visit www.beckerobits.com to send condolences.
---
Deaths
CRITES,
Darrell, 56, of Warren; Staton-Borowski Funeral Home.
---
EVICK,
Anne Louise, 92, of Poland, formerly of Youngstown; no services; Lane Family Funeral Homes, Anstrom Chapel in Boardman.
---
GILLESPIE,
John Francis, 88, of Livonia, Mich., formerly of Niles; Holeton-Yuhasz Funeral Home in Niles.
---
WINPHRIE,
Rosetta Fletcher, 74, of Youngstown.
---
HOWE,
Stanley A., 65, of Youngstown; Metropolitan Funeral Service in Norfolk, Va.
---
KLINE,
Lewis Edward, 66, of Hanoverton; Arbaugh-Pearce-Greenisesn & Sons Funeral Home and Cremation Services in Salem.
---
MINNITI,
Virgil, 84, of Girard; calling hours Monday from 10 a.m. to noon at St. Rose Church; Blackstone Funeral Home.
---
LEWIS,
Mary Lou Lyons, 87, of Boardman; calling hours Friday from 4 to 7 p.m. at Davis-Becker Funeral Home and Saturday from 10 to 10:45 a.m. at Zion Lutheran Church in Youngstown.
---
OGLE,
Doris Hull, 81, of New Waterford; calling hours Friday from 5 to 7 p.m. and Saturday from noon to 1 p.m. at Grace Church of Columbiana; Lane Family Funeral Homes, Canfield Chapel.
---