Tributes for Today
View another day
CATHERINE 'KATE' NEPHEW BRIDGE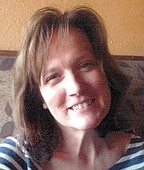 CORTLAND - Catherine "Kate" Nephew Bridge passed away June 21, 2017, at Allegheny General Hospital, surrounded by her loving family. Kate lived with her husband in Cortland. Kate had courageously battled brain cancer since the fall of 2014.
Kate was born on Jan. 12, 1956, in Warren, the daughter of the late David S. Nephew Sr. and Josephine Nephew.
Kate graduated from Howland High School as valedictorian and Youngstown State University with a B.S. Industrial Engineering.
Kate had a very successful and enjoyable career in engineering with Packard Electric in Warren and in Flint, Mich. for nine years.
Kate served as chairwoman for three years of the Madrigal Feast at Lakeview High School, and helped lead the Great Books program at Blessed Sacrament Parish School.
Kate is survived by her loving husband of over 30 years, David H. Bridge, and by two daughters who will greatly miss her hugs, wit and never-wavering support, Mary Therese Josephine Bridge, J.D. of Columbus and Ann Louise Catherine Bridge of Cortland.
She is survived by her seven siblings, Jodie (David) Flickinger of Columbia, S.C., Charmaine Nephew (Rodney Wills) of Charlotte, N.C., David (Susan) Nephew Jr. of Atlanta, the Honorable Theresa (John) Dellick of Canfield, Bridget Nephew of Howland, Marlene (Jim) Pelyhes of Mentor, and John (Tareita) Nephew of Mesa, Ariz.; 10 nieces and nephews, Leigh, June, Erin, Katie, Aaron, Elizabeth, Corrina, John, Julie, and John Charles (JC); and five great-nieces and great-nephews, Savannah, Wade, Abigail, Adam, and Nora.
Family and friends may pay their respects on Sunday, June 25, 2017, from 2 to 4 p.m. at the Peter Rossi & Son Memorial Chapel, 1884 North Road NE in Warren and Monday from 10:30 to 11 a.m. at the Blessed Sacrament Church in Warren.
There will be a Mass of Christian Burial at 11 a.m. on Monday at the Blessed Sacrament Parish in Warren, with the Rev. Thomas J. McCarthy officiating.
In lieu of flowers, please consider donations to the Warren Family Mission or Someplace Safe of Warren.
Family and friends may visit www.peterrossiandsonfh.com to view this obituary, sign the guestbook, and send condolences to the Bridge family.
---
CHARLIE CLYBURN JR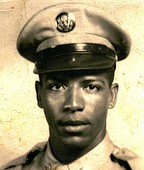 YOUNGSTOWN – Mr. Charlie Clyburn Jr., also known by friends as "Raymond Concrete," 84, passed away Saturday, June 17, after a lengthy illness.
Mr. Clyburn was born in Camden, S.C., May 30, 1933. He was the eighth of 15 children to be born to the late Charlie Sr. and Hettie Wilson Clyburn.
Mr. Clyburn served with the U.S. Army during the Korean War, trained as a field artillery crewman, was a champion boxer, and received the national defense service medal. After receiving an honorable discharge in 1953, he made his home in Youngstown.
He retired after 27 years with the Mahoning County Sanitary Engineering Department. Charlie was a problem solver in the company.
As a bachelor with no children, he spread an abundance of love to generations of nieces and nephews.
He enjoyed driving his 1959, candy apple red Cadillac and Buick mint green deuce and a quarter. He also enjoyed landscaping, and his favorite football teams were the Cleveland Browns and the Miami Dolphins. But his No. 1 past-time was social games.
His actions demonstrated love, respect, and kindness. Charlie voluntarily brought bags of groceries to give to families in need.
He will be missed by his three brothers, William (Beverly) Clyburn of Aiken, S.C., Clyde (Willie Mae) Clyburn and Wilson (Dorothy) Clyburn, both of Camden; four sisters, Dorothy Alexander of Youngstown, Willie Mae Allen of both Boston and Youngstown, Louise Webb of Atlanta, and Viva Lee (James) Baker of Brooklyn, N.Y.; and a host of nieces, nephews, great-nieces and great-nephews, and great-great-nieces and great-great-nephews, and other family and friends.
Besides his parents, Charlie was preceded in death by two brothers, James Clyburn and Clifford Clyburn; and five sisters, Esther Seabrook, Ruth Stanley, Naomi Kershaw, Lillie Mae Clyburn, and Vivianne Clyburn.
Calling hours will be Tuesday, June 27, from noon to 1 p.m. at the L.E. Black, Phillips & Holden Funeral Home, 1951 McGuffey Road in Youngstown. A funeral service will follow at 1 p.m.
Arrangements entrusted to the L.E. Black, Phillips & Holden Funeral Home.
---
FRANCES P. SANTARELLI

GIRARD – Frances P. Santarelli, 90, passed away Thursday, June 22, 2017, at St. Elizabeth Health Center in Youngstown.
Frances was born Aug. 21, 1926, in Youngstown, the son of John and Frances (Caruso) Santarelli.
He retired as a truck driver and had worked for Commerical Motor Freight and Norwalk Trucking Co. Frances was a member of St. Rose Church and was a U.S. Navy veteran, having served his country during World War II. He enjoyed bowling, and bowled for many leagues thoughout his life. Frances also enjoyed fishing, and had many fishing trips to Canada and was an avid NASCAR fan,  and especially was a fan of Jeff Gordon. Frances also enjoyed his daily visits with his friends to Jib Jab in Girard.
He leaves to cherish his memory, his children, Gary (Beth) Santarelli of Richardson, Texas and Tina (Donald) Stevens of Girard; brothers Bob (Patricia) Santarelli and Don (Rosie) Santarelli, both of Youngstown; his grandchildren, Christian, Mathew, Devin, Jeana and Layton; and great-grandchildren, Easton, Landon, Capri, and was anticipating the arrival of Aviana.
He was preceded in death by his wife, Jean L. (Lariccia) Santarelli, who died Feb. 4, 2016; and his brothers, John and Joseph Santarelli. 
A Mass of Christian Burial will be held Monday, June 26, at 11:30 a.m. at St. Rose Church, where the family will receive relatives and friends from 10:30 a.m. until the time of service.
Visit www.blackstonefuneralhome.com to view this obituary and to send any condolences to the family.
---
SANTA M. GATTA
NILES - Santa M. Gatta, 90, passed at 12:02 a.m., Thursday, June 22, 2017, at Trumbull Memorial Hospital in Warren.
She was born June 26, 1926, in Warren, the daughter of Tony and Sarah (Anerino) Garito.
Santa was employed at General Electric in Niles and Warren Lamp, in which she had the highest production of light bulbs in one shift under her direction. She later was a head cook at Cherry's Top of The Mall. She was a member of Our Lady of Mount Carmel Parish in Niles, enjoyed crocheting for her grandchildren and bird watching. From the time she was a little girl, she always had birds chirping in her house, and still till her last days, there are two surviving Canary's, Bangs and Tweetie.
Santa's family was always well fed. "Holidays were the best and as our matriarch, always seated at the head of the table. Her lead was measured in our good manners. Our enjoyment of an amazing dinner was a true testament to her good Italian cooking. So many special memories of her delicious pizzas, homemade sauce and meatballs, Easter bread, and so much more. We will always cherish Sunday dinner at grandma's house, there was never a question about the menu, pasta it was, or special menu upon request."
Santa and Ludy have been hand in hand for over 71 years of marriage. She was his "welcome home" from the war and sweetheart to survive for. From their walks home from school to their walk down the aisle, Santa and Ludy created a life that was a true example of growing old together. Through ups and downs and in sickness and in health, they did it together! They gave their family the truest example of unconditional love.
"Her legacy lives on through the many generations she leaves behind. It is through her life that we hold the example of a devoted wife, mother and grandmother, and great-grandma."
La Bella Donna can now be among all the singing birdies in the sky.
She will be deeply missed by her husband Norman A. "Ludy" Gatta Sr., whom she married May 18, 1946; two sons, Patrick A. Gatta (Sandra) of Poland and Norman A. Gatta Jr. (Pam) of Niles; two daughters, Annette Soltesz (Ken) of Niles and Mary Ann M. Kovacich (Joseph) of Niles; eight grandchildren, Nicole Foeller and her husband, Drew, Allison Foster and her husband, Josh, Kristie Lombard and her husband, Chris, Ryan Soltesz, Andrea Gatta, Joseph Kovacich, Melissa Sullivan, and Michael Kovacich and his wife, Tara; and nine great-grandchildren, Austin, Keira, Jaimee, Roman, Jobee, Jaiden, Jaxon, Jace, Madison, and Maximus.
She was preceded in death by two brothers, Joseph Garito and Leroy Garito; and a sister, Santa Garito.
"As we reflect and celebrate Santa's 91st birthday here on earth, she will be celebrating her heavenly birthday and eternal life with the Lord."
"We would like to thank those of you who took special care of Santa for the days spent at Shepherd of the Valley in Niles. Also immense gratitude to the caregivers who helped in her last few months with us, Patty, Ashley, the special care of Patriot HomeCare, thank you Mark, also immense gratitude to Dr. Michael Ciletti, Dr. Sonni, Dr. Eugene, Dr. Shah, and the staff of Trumbull Memorial Hospital C.C.U."
Her wishes were for a private funeral service, immediate family only.
Burial will be at Niles City Cemetery.
Arrangements are being handled by The Joseph Rossi & Sons Funeral Home.
Family and friends can visit www.josephrossifuneralhome.com to light a candle, sign the guest book, and send e-mail condolences.
---
Deaths
POPIO,
Lana J., 78, of Youngstown; calling hours Tuesday from noon to 1:30 p.m. at Fox Funeral Home in Boardman.
---
SANTARELLI,
Frances P., 90, of Girard; calling hours Monday from 10:30 to 11:30 a.m. at St. Rose Church; Blackstone Funeral Home.
---
ROMEO,
Mike Nicola, 80, of Youngstown; calling hours Monday from noon to 12:50 p.m. at Rossi & Santucci Funeral Home in Boardman.
---
GATTA,
Santa M., 90, of Niles; private arrangements; Joseph Rossi & Sons Funeral Home.
---
BRIDGE,
Catherine "Kate" Nephew, of Cortland; calling hours Sunday from 2 to 4 p.m. at Peter Rossi & Son Memorial Chapel in Warren and Monday from 10:30 to 11 a.m. at Blessed Sacrament Church in Warren.
---
McCREARY,
Charles, 55, of Youngstown; L. E. Black, Phillips & Holden Funeral Home.
---
NATALE,
Barbara E., 71, of Warren; arrangements pending; Rossi & Santucci Funeral Home in Boardman.
---