Tributes for Today
View another day
ROBERT 'BOB' ALDERS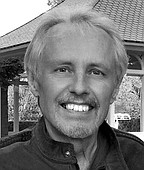 AMESBURY, MASS. - On Tuesday, Oct. 17, 2017, Robert "Bob" Alders answered natures "last call" in the comfort of his own home, knowing he was loved by many.
He was born in Youngstown on March 24, 1950, to Robert Alders Sr. and Anne Taylor, who nurtured and encouraged him to be the man he was.
Although Bob's life was cut short, while alive, he lived life!
After graduating from Austintown Fitch High School in 1968, he went on to earn his B.S. in Psychology from Bowling Green University. During that time, and shortly after, he found his traveling spirit. He traveled throughout Columbia, South America, California, Colorado and wound up in Jackson Hole, Wyo., opening "Inn Country Leather" with a couple of like-minded friends. In 1975, he followed the urge to be in New England for the Bicentennial to continue his trade and in Newburyport, Mass., established "Forest Leathers" on Inn Street. Soon after, in 1977, he ventured into Hampton Beach, N.H. where he opened "The Cow's Ass Leather Shop."
The following year he was joined by his future wife, Joyce Shipley, whom he married in September of 1984.
Although his passion for the actual leather work waned after several years, his desire to connect with people did not. In 2006, he began bartending at The Thirsty Whale where he perfected "Bob's Bloody Mary" and was appreciated for his quick and witty sense of humor.
Not one for all work and no play, he enjoyed several years of co-ed softball with The Master Batters and made many lifetime friends. He enjoyed all things Ohio, Buckeyes, Browns, and of course, The Cleveland Indians! Darn those Yankees.
Bob continued his love of travel and shared it with his family over the years, traveling across the United States, Canada, Puerto Rico, and Costa Rica. To celebrate their college successes, he traveled to Prague in the Czech Republic with Hannah and later Thailand with Alex.
Bob is survived by his wife, Joyce Shipley-Alders; his two daughters, who filled him with pride, Hannah Lapointe and Alexandra Alders; son-in-law Nick Lapointe; and precious granddaughter, Emilia. He also leaves behind his brother, Jeff, who has always considered Bob to be his best friend, his wife, Jan, daughter Angela Meranto and family and son Ryan Alders; as well as his sister Jody Alders, who exemplifies the love of family, and her husband, Keith, and family.
He will be missed by many left behind, and welcomed by the loved ones and friends who have gone before him.
Bob had requested that there be no formal funeral, but a celebration of life to be honored at The Thirsty Whale on Saturday, Oct. 21, 2017, from 11 a.m. to 1 p.m.
The Twomey, LeBlanc, & Conte Funeral Home, 193 High St., Newburyport, MA 01950 is assisting Mr. Alders's family with his funeral arrangements.
In lieu of flowers, please take a loved one or friend out for lunch, one of his favorite things to do.
Please visit www.tlcfuneralhome.com to offer online condolences.
---
RUBY NELL (CROOK) PATRICK
CHATTANOOGA, TENN. - Ruby Nell (Crook) Patrick, 84, went home to be with the Lord on Tuesday, Oct. 17, 2017.
Born Aug. 17, 1933, in her grandmother's house in Cleburne, Texas, she was the sixth of seven children who were born to John Albert and Maggie Lena Crook.
On Oct. 17, 2017, she was embraced by the arms of her loving Savior, whom she served all her life.
She graduated from Cleburne High School in 1951, and moved to Fort Worth, Texas to work as a secretary at Montgomery Ward.
She met her future husband, Richard, in a Sunday school class at the First Baptist Church in Fort Worth. He was then a Seminary student and they were married Dec. 21, 1952. They moved to Youngstown and founded the Bible Baptist Temple, where she helped her husband as a preacher's wife, teacher, secretary and counselor for 50 years. Upon retiring in 2007, they moved to Chattanooga to spend the last 10 years with some of their children and are members of the Grace Baptist Church.
She is survived by her husband of 65 years, Richard; her children, Pamela (Jon) Carter, Carolyn (Dan) Barry, David (Donna) Patrick, Sharon Patrick and Jean (Ron) Thomas. She had 14 grandchildren; six great-grandchildren; sister Norma Moore; and sister-in-law Billie Crook.
She was preceded in death by her parents, John Albert and Maggie Lena (Jones) Crook; and siblings Beryl Rives, Virginia Morrow, Willena Athens, John C. Crook and Joyce Brock.
The family requests memorial contributions be made to the Grace Baptist Church Academy, Student Scholarship Fund, 7815 Shallowford Road, Chattanooga, TN 37421.
Funeral services will be held at 11 a.m. on Friday at the East Brainerd Chapel, with Pastor David Patrick officiating.
Interment will be at Lakewood Memory Gardens, East.
The family will receive friends from 6 to 8 p.m. today and again from noon to 1 p.m. on Friday at the East Brainerd Chapel of Chattanooga Funeral Home, 8214 E. Brainerd Road.
Please visit ChattanoogaEastBrainerdChapel.com to share your memories.
---
DOROTHY MAE SMITH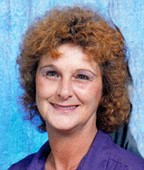 LAKE MILTON - Dorothy Mae Smith, 67, entered into eternal rest on Monday, Oct. 16, 2017, at her home, surrounded by her family.
Dorothy was born on Nov. 23, 1949, in Dayton, Pa., the daughter of the late Floyd and Ida Mae (Gamble) Johns. She had lived in Lake Milton most of her life.
Dorothy was married to her first husband, Ronald Dance until his passing on July 29, 1976. Dorothy married Charles Harry Smith on Dec. 29, 1986. Dorothy and Charles have been blessed with 30 wonderful years of marriage.
Dorothy was employed as an assembler with Delta and also with the cleaning department at NEOCOM. She enjoyed fishing, hunting and watching Christmas movies.
Loving memories of Dorothy will be carried on by her husband, Charles Smith of Lake Milton; daughters Dawn (David) Larkin of Boardman, Tammi Wilson of Struthers, and Kescha (John) Ayre of Austintown; son Ronald Dance of Aurora; sisters Doris Blackhurst of Warren and Carol Earl of Warren; brother Floyd Edward Johns of Zanesville; 15 grandchildren; and one great-grandchild.
Dorothy was preceded in death by her parents; granddaughter Lauren Dance; and brothers Earl and Donald Johns.
Calling hours will be held on Friday, Oct. 20, 2017, from 2 to 3 p.m. at the James Funeral Home in Newton Falls. Funeral services will immediately follow at 3 p.m. at the funeral home.
Dorothy will be laid to rest at Vaughn Cemetery.
Arrangements have been entrusted to the James Funeral Home, 8 E. Broad St. in Newton Falls.
Family and friends may visit www.jamesfuneralhomeinc.com to view Dorothy's obituary online and to send condolences to her family.
---
PAUL JOSEPH BROUCHKIE
ROCKY MOUNT, N.C.- Paul Joseph Brouchkie, 60, passed away on Tuesday, Oct. 17, 2017.
Born in Youngstown on Sept. 13, 1957, he was the son of Paul J. Brouchkie and Estelle Cohn Brouchkie.
He was preceded in death by his father, Paul.
Paul spent the majority of his life with his extended family and close friends in Ohio.
He was an avid NASCAR fan and enjoyed keeping up with No. 24, Jeff Gordon. Paul was an antique dealer and collector.
Paul loved spending time with his family and friends. He took great pride in building his own custom motorcycles.
He was a loving husband, father, grandfather and friend and will be dearly missed by all those who knew him.
Paul leaves behind to cherish his memory, wife of 35 years Tina Wright; son Jason Zaccone of Lillington; and daughter Dianne Brouchkie of Castalia. He is also survived by grandchildren Jace Zaccone and Madelyn Zaccone.
A private memorial service will be held at a later date.
In lieu of flowers, memorials may be made to Boys & Girls Clubs of Nash/Edgecombe Counties, P.O. Box 1622, Rocky Mount, NC 27802.
Arrangements entrusted to the Wheeler & Woodlief Funeral Home & Cremation Services, 1130 N. Winstead Ave., Rocky Mount, NC 27804.
You may visit www.wheelerwoodlief.com to share memories and condolences with the family.
---
LOIS JANE (BEST) IRWIN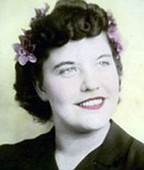 SANFORD, FLA. - Lois Jane (Best) Irwin, 90, passed away in Sanford, on Wednesday, Oct. 18, 2017.
She was born Aug. 18, 1927, in Grampian, Pa., to Jennie E. McKenrick and John H. Best.
Lois married John W. Irwin on Dec. 19, 1953, and they moved to the Youngstown area in the 1960s. Mr. Irwin died in 1994.
Lois was a welder during World War II and held several jobs during her lifetime. She was an active member of American Legion Auxiliary Post No. 632 in Grampian, and Pennsylvania Grange No. 534, in Clearfield County, Pa.
She was a member of St. Patrick's Catholic Church in Hubbard and attended services at the Nativity Catholic Church in Longwood, Fla. She was a past member of The Society of St. Vincent de Paul.
Lois is survived by children John W. "Jack" Irwin Jr. (Gregory Christ) of Sanford, with whom she made her home, Roxane Susak (Richard) of Hubbard, and Theodore T. "Ted" Irwin of McDonald; as well as granddaughter Jaclyn "Jackey" (Dorsey) Minear of Vermilion; great-grandchildren Landon, Liam, Clover and Ariana; many beloved cousins, nieces, nephews and longtime friends; and her cantankerous cat, Tinker.
In addition to her husband and parents, Lois was preceded in death by her brothers, Jesse D., Francis A., Clarence and Jess W.; sister Mary C. Kline; and grandson Dale T. Wardle.
Lois will be interred at Green Haven Memorial Gardens in Canfield and the family will hold a memorial service after arrangements are finalized.
---
WILMA H. YANCSURAK
MINERAL RIDGE - Private services were held for Wilma H. Yancsurak, 87, who passed away Saturday afternoon at Vista Center at the Ridge.
Wilma was born on March 20, 1930, in Youngstown. She was a daughter of John and Edith Yuhas Nagy. She was a lifelong resident of Youngstown formerly living on East LaClede Avenue.
Wilma married Louis Yancsurak on June 11, 1949, and he passed away on Dec. 18, 2002.
She was a member of the Gibson Heights Second Presbyterian Church. She was a housewife for her family. She and her husband loved to travel.
She is survived by two sons, Gary and John Yancsurak; and four grandchildren, Samantha, Jamie, Nicole, and Corey. She also leaves one great-grandchild, Tyra.
Funeral arrangements have been conducted by the Szabo & Sons Funeral Home.
---
JOHN E. GROSSMAN JR
AUSTINTOWN -  John E. Grossman Jr., 86, passed away early Tuesday afternoon, Oct. 17, 2017, at St. Elizabeth Health Center in Youngstown after a brief illness.
John, who was known to all as "Jack," was born Feb. 24, 1931, in Youngstown, a son of the late John E. Sr. and Ethel Dixon Grossman, and was a lifelong area resident.
He was a 1949 graduate of East High School and proudly served in the U.S. Army during the Korean War. Mr. Grossman worked for 38 years for the Edgar Miller Company as a truck driver, retiring in 1995.
Jack was a member of Our Lady of Sorrows Parish, Sts. Cyril & Methodius Church in Youngstown, where he was a also a member of the Altar & Rosary Society and of the CY-ME Men's Club. He was an avid NASCAR fan.
Jack leaves 10 children, Deborah (James) Baranovich of Salem, James (Julie) Grossman of Stella, N.C., John (Julie) Grossman of Youngstown, Kathleen (Al) Balogh of Campbell, Daniel (Marsha) Grossman of Austintown, Loren (Kathy) Grossman of Struthers, Christine Gardner of Cortland, Allan (Tina) Grossman of Struthers, David (Rebecca) Grossman of Girard, and Patrick (Victoria) Grossman of Maryland; 19 grandchildren; 19 great-grandchildren; and a sister, Barbara Franken of Washington State.
His wife, Carol L. Morgan Grossman, whom he married Sept. 12, 1953, passed away Sept. 6, 2002.
Beside his wife, Jack was preceded in death by granddaughter, Leah Balogh; a sister, Dorothy Neil; and a brother, Paul Grossman.
Family and friends may call from 5 to 8 p.m., Friday, Oct. 20, at Kinnick Funeral Home, 477 N. Meridian Road, Youngstown.
Funeral services will begin at 9:15 a.m., Saturday, Oct. 21, at the funeral home, and will continue at 10 a.m. with a Mass of Christian Burial to be celebrated at Sts. Cyril & Methodius Church, 252 E. Wood St., Youngstown.
Committal services with military honors will follow at St. John Cemetery in Coitsville.
Please visit kinnickfuneralhome.com to view and share this obituary, and to send condolences online to Jack's family.
---
ANNE EVELYN MAGILL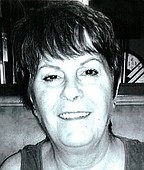 NILES – Anne Evelyn Magill, 64, passed away Oct. 14, 2017, after an eight-year battle with ovarian cancer.
She was born on May 17, 1953, to John Magill and Mildred Forberger Magill.
Evelyn Magill graduated in 1971 at Lower Cape May Regional High School. She lived in New York City, where she earned a Cosmetology license. In addition, she worked for the Division of School Safety as a metal detection specialist. She also studied martial arts. She obtained a third degree black belt under Shodoshi Ron Van Clief, "The Black Dragon." She moved to the area in 1993, where she worked for Anglin Thrifty Meats for 16 years. She had a passion for martial arts and especially doowop music.
She leaves to cherish her memory, her son, John Hainsworth and (Michelle Hainsworth); daughter Gina-Marie Hernandez (Frank) of Niles; her siblings, John Magill, (Helene) of Cape May, N.J., Stewart Magill and (Pat) of Millville, NJ.; and her grandchildren, Samantha (Charles) Liccardi of Warren, Alex and Jeremy Hainsworth of Campbell, and Vida, Isaac and Caia Hernandez of Niles.
She was preceded in death by her parents and her grandson, Elias Jaime Mendez.
A funeral service will be held Friday, Oct. 20, 2017, at 7 p.m. at the funeral home chapel.
Friends may call from 5 to 7 p.m.
In lieu of flowers, donations may be made to the Cleveland Clinic Gynecologic Oncology Department, or the Ovarian Cancer Research Fund Alliance (OCRFA).
---
DYLAN JAMES LUPTON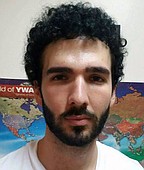 PHILIPPINES – Dylan James Lupton, 25, passed away tragically on Sept. 20, 2017, while serving the Lord as a missionary in the Philippines.
Born July 14, 1992, in Youngstown, to Melanie (Joseph) Trimble and Kenneth (Cheri) Lupton. He moved to Florida with his mother at age 11 and by age 12, he was radically saved, like Saul of Tarsus.
He returned to Ohio and was a Boardman High School graduate. Dylan decided to live his life completely sold out to Jesus.
Matthew 28:19 "Go therefore and make disciples of all nations, baptizing them in the name of the Father and the Son and the Holy Spirit." Dylan did just that. Along with his mentor and "spiritual Dad," Dr. James Lee of River of Life Ministries. He began his journey preaching the gospel, learning to disciple others, church planting, laying hands on the sick to witness God's healing powers, and most importantly doing altar calls for those receiving salvation.
His mission work led him to many places including Panama, Bulgaria, South and North Korea, Equador, Ethiopia, most recently the Philippines. He thrived spreading the Gospel while serving as a missionary with YWAM (Youth with a mission). Dylan was a youth Pastor at the New Life Church for three years prior to leaving for the Philippines and always kept in close contact with the youth of the church. Dylan was a lover of God. He genuinely loved people. He was an evangelist and a psalmist.
Survived to cherish his precious memory, his mother, Melanie (Joseph) Trimble of Davie, Fla.; his father, Kenneth (Cheri) Lupton of Lowellville; a brother, Travis (Courtney) Lupton; a sister, Ashleigh Trimble; and a nephew, Travis Lupton Jr., whom he dearly loved.
He leaves also grandparents Richard and Barb Grimm, Robert and Rosemary Watson of Lowellville, and Dr. Robert and Peggy Lupton of Peachtree City, Ga.; and several uncles, aunts, cousins, and friends who will deeply miss him.
A celebration of Dylan's life will be held on Oct. 21, 2017, at 1 p.m. at the New Life Church in Poland, and will be officiated by Pastor Juan Rivera.
The family would like to extend their deepest gratitude to all who gave monetary gifts and prayers that enabled them to bring Dylan home.
---
Deaths
PATRICK,
Ruby Nell (Crook), 84, of Chattanooga, Tenn.; formerly of Youngstown; calling hours today from 6 to 8 p.m. and Friday from noon to 1 p.m. at East Brainerd Chapel of Chattanooga Funeral Home.
---
CARBON,
John J. Sr., 9, of Boardman; calling hours today from 10 a.m. to 12:20 p.m. at Rossi & Santucci Funeral Home.
---
BERRY,
Amy Jo (Beatty), 39, of Lisbon; Arbaugh-Pearce-Greenisen & Sons Funeral and Cremation Services in Salem.
---
THACKER,
Louvenia Mattie, 88, of Youngstown; calling hours Friday from 4 to 6 p.m. at F.D. Mason Memorial Funeral Home and Saturday from 9 to 10 a.m. at Mt. Gilead Baptist Church.
---
WEAVER,
Franklin D. Sr., 84, of Campbell; calling hours Saturday from 11 a.m. to noon at New Hope Baptist Church in Youngstown; F.D. Mason Memorial Funeral Home Inc. in Youngstown.
---
YANCSURAK,
Wilma H., 87, of Mineral Ridge; Szabo & Sons Funeral Home in Youngstown.
---
MAGILL,
Anne Evelyn, 64, of Niles; calling hour Friday from 5 to 7 p.m. at Conley & Vanden Berg Funeral Home in Youngstown.
---
SMITH,
Dorothy Mae, 67, of Lake Milton; calling hours Friday from 2 to 3 p.m. at James Funeral Home in Newton Falls.
---