High School Music Video Challenge

*polls will appear here when active. Vote once every hour hour per device.
What's this challenge all about?
You've seen lip dub music videos, flash mob dances, and great wedding party videos.
The Vindicator wanted to capture all that viral music video enthusiasm and challenged Valley High Schools to produce their own music video. Using the track "I'd Like to Get to Know You", by JD Eicher & the Goodnights, Valley schools will compete and take a stand against bullying.
Working together will land the winning school an anti-bullying commercial on TV allowing them to showcase their school pride. GO <<insert school name here>>!
National recording artist JD Eicher will perform at all schools that signed up. He wanted to sing across America and help spread a postive message, and he's doing it!
Want to participate?
#vindyHSvideo @vindicator
Vote. Vote. Vote.
Round 1: March 9 to March 12
Round 2: March 16 to March 19
Round 3: March 23 to March 26
Finals: March 30 to April 2
Live reveal 8pm April 2nd at Packard Music Hall, with a special performance by JD Eicher & The Goodnights. Email schoolvideo@vindy.com for details.
Voting opens at Noon when each round starts and comes down at 4pm at the end of the round.
Do your homework. Video links will be at the bottom of this page and on the contest home page when it's their turn to be judged.
Contact Todd Franko if you want us to give this another go next year and you think you might want to submit a video.
proudly presented by: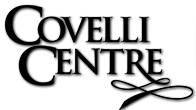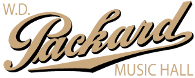 Submissions