Scheduled Guests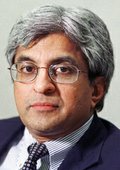 Steve Elson – Former Special Agent with the U.S. Navy and the FAA. Specialist in Counterterrorism, Intelligence, and Security. Twenty-two years military experience, primarily in Naval Special Warfare and nine years Federal service with the FAA and DEA. Retired Navy Seal
Artisan Vegan Life! MIYOKO SHINNER
! I'm Miyoko, and for decades, I've delighted in cooking and feeding people, mostly omnivores. My goal is to put artistry into the vegan lifestyle. Good food is simply good food, and if it's vegan, it's even better. I believe that the best food is natural, handcrafted, and made with love (for those who eat and those who don't get eaten!). And whether you're a vegan, vegetarian, flexitarian, omnivore, or hardened meat eater, I hope that with my books, DVDs, blog, videos, classes and recipes I can inspire you to step into your kitchen, roll up your sleeves, and embrace the joy of cooking real food, slow food, beautiful food – vegan food. Here you'll find new ideas, new spins on old takes, and new flavors that make you go, "Wow!" Let me know what's going on in your kitchen! I converted to vegetarianism at 12, against my parents' will (!) But at 15, I fell in love with my parents' collection of the now-classic Time-Life series, "The Good Cook," reading every page of every edition, whether about pastries or meat, learning the difference between sauté, braise, and stir-fry. I cooked for my family and held bake-offs at my house. My spare time has always been about food, glorious food. In my 20s, I lived in Japan, which prides itself in adopting–then improving upon–the best of other cultures. Within a three-block radius of my house were French restaurants, pastry shops, and Indian food exceeding anything I'd had in the US: a taster's heaven. When I started to transition to veganism in my mid-20s, I had to find a way to capture all of those rich, complex flavors I had learned to love. I began to experiment, and invited friends every Friday night to enjoy and comment on 10- to 15- course tasting menus. I started to teach cooking, wrote articles for Japanese magazines, and even wrote a vegan cookbook in Japanese. That was never published, but I translated it myself into English, and in the US in 1991, I produced my first cookbook, The Now and Zen Epicure (Book Publishing Company). That was the start of my culinary career in the US.
"I'd go vegan, but I just can't give up cheese." Indeed – the lure of cheese is strong, and many of us have fallen to its siren call. We hope to be able to answer that call with the most delectable whole-foods, plant-based cheeses in the world! Our products were created by Miyoko Schinner, who embarked on a mission to recreate the range of flavors and textures she had once enjoyed from dairy cheeses before becoming vegan. Several years of experimentation culminated in the publication of her groundbreaking book, Artisan Vegan Cheese (Book Publishing Co., 2012), which she hoped would inspire others to make their own. Despite the success of the book, people frequently requested that she simply make and sell them. She knew that in order to succeed, she would need a passionate business partner with whom to launch and grow the business. She soon met Lisa Shanower, and the two of them embarked on their cheese journey to create Miyoko's Kitchen. The two of them assembled an amazing team of passionate vegans with expertise in different areas, and Miyoko's Kitchen was born!
Bogdan Dzakovic
Bogdan Dzakovic began his federal career in 1979 as an Officer in the US Coast Guard serving aboard ship and later working in illegal narcotics interdiction. Earned a graduate degree in Security Administration and served as a Special Agent/criminal investigator for the Naval Investigative Service. He started working for the Security Division of the Federal Aviation Administration in 1988 as a Federal Air Marshal and later as a Team Leader in the Marshal program. In 1996 he transferred to the FAA Red Team (terrorist team) where he developed some additional expertise in terrorism as a Team Leader and worked to prevent the 9-11 attacks first by working through the chain of command, then going to the Inspector General's Office, the General Accounting Office (which is the primary investigative arm of Congress) and even addressed these warnings directly toindividual Congressmen that were on the various committees that had oversight responsibilities of the commercial aviation industry. After 9-11, when he realized that the government was engaged in a cover up of who knew what, when they knew it, and what they did about it concerning the 9-11 attacks, he filed a formal Whistleblower Disclosure against the Federal Aviation Administration with the United States Office of Special Counsel which is an 'independent' agency which investigates whistleblower allegations and reports directly to the President. After a year long investigation the OSC agreed with most of his allegations stating that the FAA executed its civil aviation security mission in a manner that was a "substantial and special danger to public safety". He testified in front of the 9-11 Commission, which proved to be another government whitewash. In early 2002 he was transferred to the Transportation Security Administration who retaliated against him by placing him in an entry level staff job for the remainder of his career. In 2008 he filed another whistleblower disclosure against the TSA, alleging they weren't doing anything differently than the previous FAA Tombstone Agency except for the expense involved and blatant violations of the US Constitution. The disclosure died on the vine, wasn't even investigated. He retired in early 2015. Realizing that the government's attitude toward whistleblowers is worse now under the current administration than it ever has been, he decided to work on a book detailing the above.
Fortress of Deceit: The Story of a 9/11 Whistleblower Bogdan Dzakovic
Bogdan Dzakovic
EDUCATION M.S., Security Administration, Northeastern University, Boston, MA, 1984 B.A., Psychology, University of Cincinnati, Cincinnati, OH, 1977 PROFESSIONAL EXPERIENCE Transportation Security Agency (TSA), September 11, 2001 – present:  Principal Security Inspector, general aviation industry. Federal Aviation Administration (FAA), Washington, D.C.   1995 to 2001: Red Team Leader – Planned and executed simulated domestic and  overseas terrorist attacks against U.S. Civil Aviation Industry.  1993 to 1995: Federal Air Marshal Team Leader – Planned, executed and led  federal air marshal missions overseas; served as instructor/trainer of federal air  marshals.  1987 to 1992: Special Agent/Federal Air Marshal – Conducted aviation security  inspections domestically and internationally; served as team member on overseas  federal air marshal missions. Naval Investigative Service (NIS), Great Lakes Naval Training Center, Great Lakes, IL  1985 to 1987:   Special Agent: Investigated felony crime; testified at criminal  trials; engaged in protective service details for visiting foreign military  dignitaries; conducted security surveys; and developed threat assessments for  sensitive U.S. Navy installations.   Officer of United States Coast Guard (USCG), San Francisco, El Paso, Boston  1979 to 1984:  Completed three tours of duties while serving as:  Operations Officer on Coast Guard Cutter Blackhaw.  Intelligence Analyst at the El Paso Intelligence Center (EPIC)  engaged in illegal narcotics interdiction efforts via sea. Bogdan J. Dzakovic Page 2  Intelligence Analyst at a district headquarters working primarily  on narcotics interdiction, coastal defense plans, and maritime Red  Team activities.    Resigned as Lieutenant (O­3), honorable discharge. SPECIAL QUALIFICATIONS  1981­Present: Top Secret (SCI) clearance.   Extensive domestic and international travel. CAREER HIGHLIGHTS  Interviewed in Patriots Act, Katovsky, Bill, Globe Pequot Press, May 2006.  Featured in presentation and participated in marketing of National Geographic  Channel's documentary, "Inside 9­11," the organization's then­highest rated  program, August 2005 and again in 2006.  Featured in Court TV's documentary, "On Native Soil", August 2006.  Guest Lecturer, Seminars on Ethics, George Washington University,  Washington, D.C., 2004.  Testified in Open Session to the National Commission on Terrorist Attacks Upon  the United States (aka: 9­11 Commission), May 22, 2003.  Granted numerous media interviews as a leading expert in aviation security,  2001­ present.  1983 – Awarded a certificate of Outstanding Achievement from the Drug  Enforcement Administration (DEA) for "Outstanding Contributions in the Field  of Drug Law Enforcement".  1989 – Awarded a Special Achievement Award from FAA for work conducted in  Frankfurt, GE following the Pan Am 103 bombing. PROFESSIONAL ASSOCIATIONS International Association of Bomb Technicians and Investigators, former member. Association of Former Intelligence Officers, former member. International Association for Counterterrorism and Security Professionals, former  member. PUBLISHED ARTICLES Dzakovic, B.J., "Tactical Memorization," Police Marksman Magazine, August 1999.   Dzakovic, B.J., "Lessons Unlearned," TransSec Magazine, Publication for Transportation  Security Professionals, Ontario, CAN, Nov./Dec. 2005
Statement of Bogdan Dzakovic to the National Commission on Terrorist Attacks Upon the United States
DogFest Cleveland 2017 Celebrate the community of people and dogs that make it possible for Canine Companions to show that the most advanced technology capable of transforming the lives of people with disabilities has a cold nose and a warm heart. Join the fun September 24! DogFest Walk 'n Roll is coming to Medina on 09/24/17. So grab your leash and get ready to have a tail-waggin' good time! We'll change lives, four paws at a time™. The North Central Region is proud to present DogFest Walk 'n Roll Cleveland to benefit Canine Companions for Independence®! Join us at Uptown Park in Medina with your family and dogs to meet the volunteers and graduates in the Northern Ohio area. Enjoy an afternoon of music and activities for all ages while supporting the mission of Canine Companions! "Paint Your Pet" Sparrow Art Gallery & Studio will help you paint your own pet. All proceeds support Canine Companions and DogFest Cleveland. Visit Sparrow Art Gallery on Facebook for details and to register in advance. Qualify for the Fundraising Recognition Program Raise at least $250 and receive a special DogFest gift! We hope our DogFest Fundraising Recognition Program will motivate you to send more emails, ask more friends, and raise more funds to support Canine Companions.
Safe Sleep • Always put babies to sleep Alone, on their Backs, in an empty Crib. • Use a firm sleep surface and fitted sheet. • NO blankets, bumper pads or toys. • DO NOT allow baby to sleep with an adult or child in a bed, couch or chair. • After breastfeeding, return baby to his crib. • You may offer a dry pacifier, with NO strings or clips. • NO smoking near baby. • Provide TUMMY TIME for your baby to play while awake to assist with development. block02 Empowering Moms Pregnant and parenting women are encouraged to join Empowering Moms, a program that: • Brings at-risk moms together to discuss their interests and life barriers and to share their goals for a brighter future for themselves and their family. • Increases awareness of community resources. • Encourages socialization. • For more information about Empowering Moms, please call 330-480-2604 Progesterone • Ask your doctor, nurse or midwife about how progesterone treatment can lower the chance your baby will be born early. • Progesterone is a hormone naturally made by your body during pregnancy that can lower the risk of preterm birth. Birth Spacing • Having babies too close together is a significant risk factor for babies being born too soon and too small. • To allow time for the body to heal and prepare for a healthy pregnancy, it is recommended that women postpone becoming pregnant again for at least 18 months following a birth. • Talk to your provider about methods that can be used to improve birth spacing. CenteringPregnancy® CenteringPregnancy® is a better way to get prenatal care. You will: • Have more time with your provider. • Participate more in your healthcare. • Learn more about pregnancy. • Be better prepared for the birth of your baby. • Be better prepared to care for your baby. • Contact CenteringPregnancy® at 330-480-3033
Car Show Being Held at MCCTC in Honor of Former Student
Car Show Being Held at MCCTC in Honor of Former Student Canfield, OH— A car show is being held at The Mahoning County Career and Technical Center this Friday, September 22 from 1:00-2:30 PM, in honor of former student, Tommy Bowers, who passed away this past weekend in an automobile accident. Zach Signore, a senior in the Truck & Diesel lab at the MCCTC came up with the idea of hosting the memorial for Tommy because he felt that he needed to do something to honor him. " Tommy and I were friends and he was such a great kid," Zach said. " Cars and trucks were his passion, what better way to honor him?" Truck and Diesel Instructor, Joe Merritt, added "We all loved Tommy and he left a lasting impression on not only us but this school as a whole." The car show is expected to have more than 50 cars in attendance. The students are asking for a $5.00 donation which also will include a vinyl car sticker. Tommy's parents are expected to be in attendance during the show. ### WHAT: Tommy Bowers Memorial Car Show WHERE: Mahoning County Career and Technical Center WHEN: Friday, September 22, 1:00-2:30PM
"OUR MISSION STATEMENT At the Mark Cole Agency, our Mission is to develop long term client relationships while Exceeding our client's Expectations. We do this by offering superior insurance and financial related products"
THOMAS W. 'TOMMY' BOWERS - tribute