Season Record 6 / 4
Inter Tri-County League (Tier One)
Div. V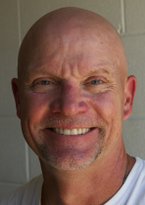 PLAYOFF HISTORY: 1 year, 0-1. Last appearance, 2010.

OUTLOOK: The Eagles remain a young team searching for identity. With just six seniors, there are pportunities for underclassmen to step up. Garrett Beech, a good-sized junior, will likely take a majority of the snaps as QB.

COACHING STAFF: Mike Ward, head coach (12th season, 68-118; 114-77 overall). Assistants: Frank Baker, Jordan Phillips, Ken Lewis, Rich Washinko, Ryan Burd, Jake Kilroy, Ryan Powell, Tony Sluss.
Team Roster 2012
Name (letters)
#
Pos.
Year
H / W
Full roster coming soon.
2012 United Stats
League
Inter Tri-County League (Tier One)