Season Record 3 / 7
Inter Tri-County League (Tier One)
Div. V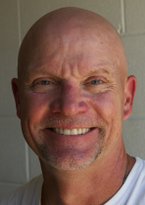 COACHING STAFF: Mike Ward, head coach (11th season, 65-36; 111-70 overall). Assistants: Bob Offenbecker, Jordan Phillips, Ken Lewis, Ryan Burd, Frank Baker, Jake Kilroy, Devyen Rothbrust, Tony Sluss, Ryan Powell.

PLAYOFF HISTORY: 1 year, 0-1. Last appearance, 2010.

OUTLOOK: United must rebuild after first playoff appearance in school history. QB Josh McLaughlin and WR Ryan Powell are the two highest-profile losses to graduation. TB Tyler Dunn has game experience, though, and Garrett Beech and Justin Harsh are battling for the QB position. Tyler Syx and Neil Clark are two-year lettermen on the line.

2011 United Stats
Passing yards per game:
0.0150829562594
Season offensive yards:
2113
Rushing yards per game:
0.00689655172414
Season Defensive Yards
3607
League
Inter Tri-County League (Tier One)