Season Record 4 / 6
Northeastern Athletic Conference
Div. VI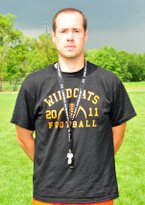 PLAYOFF HISTORY: 1 year, 0-1. Last appearance, 2001.

OUTLOOK: After being shut out twice in 2011, offense is the focal point for Southington. RB Jordan Dickey will see a bulk of the carries with Dillon Nezbith serving as an athletic complement. Junior Austin Casper will likely see snaps at QB for his first full season.

COACHING STAFF: Ryan Slone, head coach (2nd season, 3-6; 5-13 overall). Assistants: Information not provided.
2012 Southington Stats
League
Northeastern Athletic Conference