Season Record 6 / 4
Inter Tri-County League (Tier Two)
Div. VI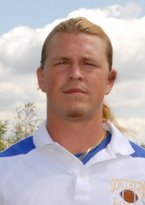 PLAYOFF HISTORY: 1 year, 0-1. Last appearance, 2010.

OUTLOOK: The Indians have quietly become one of the best teams in Columbiana County over the past two seasons. Luke Griffith, a first-team All-ITCL QB, can ensure that they get back to the postseason after just missing the playoffs a year ago. Jared Shilot is the top receiver and Logan Hickman, also a first-team selection, anchors a solid offensive line.

COACHING STAFF: Mike Skrinjar, head coach (3rd season, 17-4). Assistants: Mike Schneider, Bubba Dowling, Kevin Hickman, Jesse Miller, Andrew Dawson, Justin Gerrin, Jerry Young, Josh Ketchum.
2012 Southern Stats
League
Inter Tri-County League (Tier Two)