Season Record 9 / 1
Inter Tri-County League (Tier Two)
Div. VI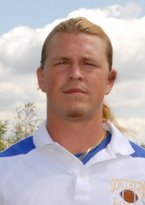 COACHING STAFF: Mike Skrinjar, head coach (2nd season, 8-3). Assistants: Mike Schneider, Bubba Dowling, Kevin Hickman, Jim Thirtyacre, Sam Puckett, Steve Hamilton, Jesse Miller, Andrew Dawson, Justin Gerrin, Jerry Young, Josh Ketchum.

PLAYOFF HISTORY: 1 year, 0-1. Last appearance, 2010.

OUTLOOK: Southern loses a lot of talented seniors but has the momentum from its first playoff appearance. The top returner is RB Zack Puckett, but it's the defense, which returns seven starters, that will be expected to carry the load entire the new starters get their legs.
2011 Southern Stats
Passing yards per game:
0.00585480093677
Season offensive yards:
3669
Rushing yards per game:
0.0050994390617
Season Defensive Yards
2230
League
Inter Tri-County League (Tier Two)