Click here to view the roster
All-American Conference Blue Tier
Div. IV
Season Record 2 / 8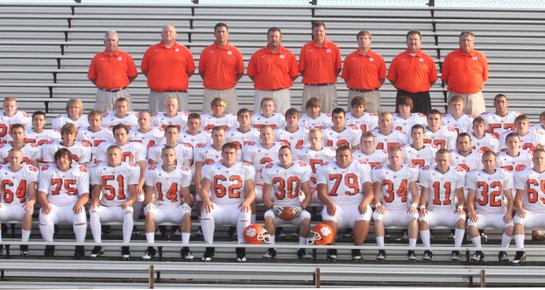 Team Roster 2011
Name (letters)
#
Pos.
Year
H / W
COACHING STAFF: Greg Lazzari (4th season, 13-17; 15-35 overall). Assistants: Mike Gillespie, Brian Bugos, John Cicero, Tim McGlynn, Dave Barone, Mark Derthick, Mike Holub, Jim Houge.

PLAYOFF HISTORY: 2 years, 0-2. Last appearance, 2002.

OUTLOOK: Newton Falls is excited by the return of QB Matt Brazin and WR Brian Moser from injury-plagued 2010 campaigns. Those two, along with Cody Dillon, give the Tigers a dandy pass-catch combination. Newton Falls has experience and depth in the backfield, led by HB CJ Gregory, FB Chance Marsh and Kyle Currey in the slot. Seniors Dylan Derthick and Myles Shade anchor the line.
907 Milton Blvd. Newton Falls, OH
2011 Newton Falls Stats
Passing yards per game:
0.00679347826087
Season offensive yards:
2496
Rushing yards per game:
0.009765625
Season Defensive Yards
3771
League
All-American Conference Blue Tier