Click here to view the roster
Northeastern Athletic Conference
Div. VI
Season Record 2 / 8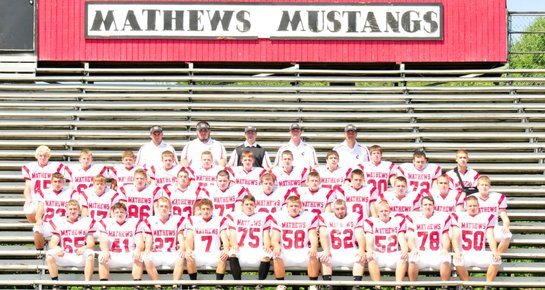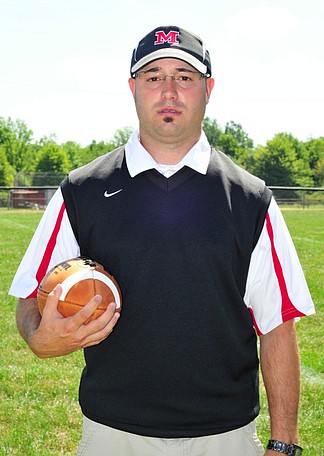 COACHING STAFF: David Harries, head coach (2nd season, 6-4). Assistans: Carmen Lamancusa, Kevin Haynie, Lucas Buckner, Adam Hughes.

PLAYOFF HISTORY: 1 year, 0-1. Last appearance, 2005.

OUTLOOK: Mustangs feature 13 seniors, the most in several years, and most of them are linemen. Chase Ramsey, Nick Migliozzi and Jeremy Funderlin return along the offensive front, and Ramsey and Migliozzi will anchor the defensive wall. Joey Siefert, Ryan Mazey, Zach Motts and Craig Hunt are also veterans. RB Wade Pruiet has graduated so his replacement will need to be found. Expectations are high, though, and Mathews wants to be in the playoff conversation come November.

4095 Sheridan Road Vienna Township, OH
2011 Mathews Stats
Passing yards per game:
0.0185873605948
Season offensive yards:
2268
Rushing yards per game:
0.00555555555556
Season Defensive Yards
2983
League
Northeastern Athletic Conference