Season Record 5 / 5
Inter Tri-County League (Tier Two)
Div. VI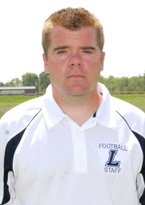 PLAYOFF HISTORY: 5 years, 1-5. Last appearance, 2008.

OUTLOOK: Trent Ferry and Bryce Turney step in to fill the shoes of Cody Stokes and R.J. Pacella at QB and RB, respectively. The tandem are returning letterwinners and with four more starters returning on offense, it should be able to match last year's numbers. Zack Renier and Josh Van Gliesen provide experience and explosiveness on the ends.

COACHING STAFF: Matt Altomare, head coach (6th season, 26-26). Assistants: Art Altomare, Nick Mango, Ron Graff, Bill Altenhof, Keith Drewnowski, Fred Brudderly.
2012 Leetonia Stats
League
Inter Tri-County League (Tier Two)