Season Record 4 / 6
Inter Tri-County League (Tier Two)
Div. VI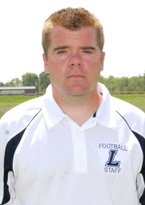 COACHING STAFF: Matt Altomare, head coach (5th season, 22-20). Assistants: Art Altomare, Nick Mango, Bill Altenhof, Ron Graff, Fred Bruderly, Aaron West, Ralph Jones.

PLAYOFF HISTORY: 5 years, 1-5. Last appearance: 2008.

OUTLOOK: First the good news: Leetonia returns seven starters on both sides of the ball. The bad news: Who's not returning. Players like all-county RBs Devan Miller and Seth McNally, and all-league lineman Andrew LaVogue. QB Cody Stokes and RB RJ Pacella are two-year lettermen, as are TE Alex Maltbie and Dylan McDevitt and OL/DL Mike Thorne. But depth is an issue.

2011 Leetonia Stats
Passing yards per game:
0.0114678899083
Season offensive yards:
1982
Rushing yards per game:
0.00909090909091
Season Defensive Yards
2404
League
Inter Tri-County League (Tier Two)